Music Matters
For me, there's a deep connection between language and music — especially the way that words flow and resonate through intonation and rhythm, and the way the music of a culture reflects speech and language patterns. Listening is an essential component in effective music making as well as communicating, I've learned.
I've been performing professionally, off and on, since my very early teens, as a percussionist specializing in ethnic music — more than a decade before it became known as "world music." Drawn by intricate rhythms and enticing modalities, I've been especially interested in various Romany, Jewish, Greek, Balkan and Middle Eastern musical styles.
I've loved playing jazz as well, and have played in marching bands, on trap sets and on hand drums around the U.S. and beyond.
My musical adventures, which also include choral singing, klezmer and Greek music as well as African, Sephardic and Middle Eastern drumming, have taken me to perform at coffeehouses, nightclubs, colleges, resorts, and even Carnegie Hall and the 1993 Presidential inauguration. And I've enjoyed working on a variety of recording sessions.
There's an array of musical genres I've enjoyed listening to from an early age, including classical, folk, and ethnic music from every corner of the world, and I feel like my ears are continually hearing wondrous new sounds every day. Opening ourselves up to what's around us is another way to bring us together. And I'm excited to play an active role in making those connections for people, through singing and playing music.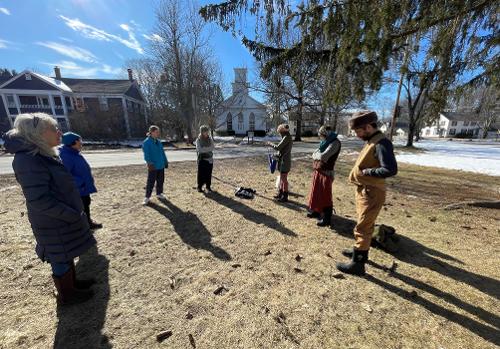 'Read Music's Magic' Post on Poor Richie's Almanac