...... Starting Out

It's been just about a year since I traveled to rural Kentucky to report on Hands Across the Hills — a unique and ongoing dialogue to re-humanize two regions whose cultural similarities whose different political perspectives have been manipulated and stressed, along with those across this country, forcing harsh divisions and an erosion of civility without regard for dire consequences for the fabric of our nation.
In an era when personal connections have been replaced by instant messaging and nuance has given way to angry shouting as part of the great analog-to-digital transformion, I'm recalling a Pulitzer Center daylong symposium on "War Stories, Peace Stories" I attended at the New York Times Center just before that Kentucky trip.
There, presenters from Solutions Journalism, Pulitzer Center and other organizations spoke about the need for "deep-dive enterprise reporting" to tell stories that strengthen communities and inspire people.
We need to share with a truly respectful, unassuming curiosity about who our neighbors are in this country and on this planet. We need to explain these in a way that fully builds understanding and fosters an interest in civic participation to build real and just solutions.
In the so-called "information age," the waves are coming in — metaphorically and literally — and we need more than anything to listen, to build a common trust so that we can work together. As our world has grown smaller and vastly more impacted by our human presence and human folly, this is the task before us, more important than ever.
Check out my books, Inner Landscapes and Good Will & Ice Cream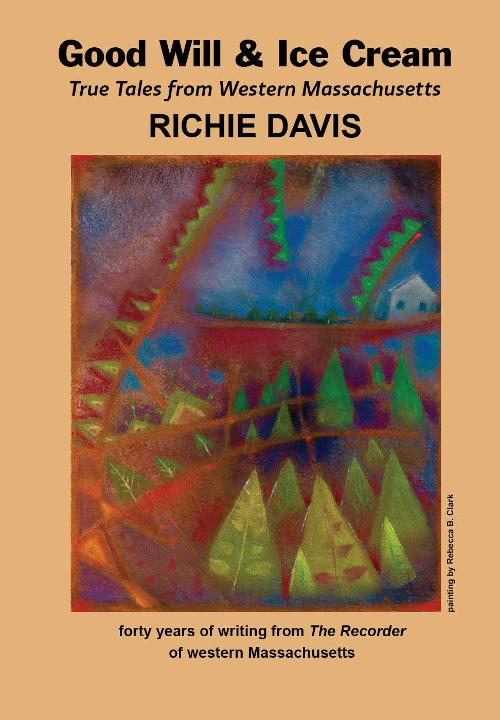 Posted: to Poor Richie's Almanac on Tue, Apr 9, 2019
Updated: Sun, May 29, 2022