Journey toward Justice
The first glimpse of the great human travesty came for me, as it did for many of my generation, on TV so long ago.
Back in the early 1960s, when television was literally in black and white, the news that came to our home in white suburbia was delivered in half-hour segments each evening. Unlike today's constant barrage of screaming headlines, it arrived in the calm, moderating voices of Walter Cronkite, Chet Huntley and David Brinkley. The images – of Black teen-agers attacked by vicious police dogs, of pressurized water cannons dousing innocent people, of cops violently beating crowds of demonstrators in faraway Mississippi and Alabama with batons – seemed like scenes from another planet. And they've stayed deep within me for more than half a century.
Like the powerful pictures of the 1963 March on Washington on a television posted close to my sickbed, those haunting images rang too familiar during the Ferguson, Minneapolis and other demonstrations, and the Charlottesville riots.
Following in the footsteps of some friends, I signed up for a civil rights pilgrimage that was especially appealing to me because the tour had an orientation geared to the Jewish community.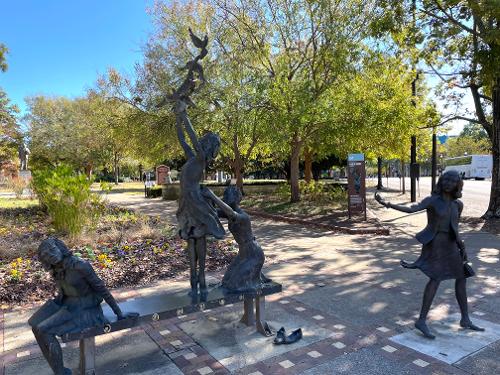 Our tour of Birmingham, Selma and Montgomery, Ala., along with Philadelphia and Meridian, Miss., was engrossing, eye-opening and heart-wrenching. A staggering immersion into the complex, multi-generational trauma of millions of human beings, the five-day Living Legacy Project tour of sites with testimony by a half dozen or more people who lived through those Civil Rights actions left me nearly nauseated, angry … and very, very sad.
We'd read about these '50s and '60s actions to end segregation and extend voting rights, to push for becoming full citizens, and the names and places were familiar. But the extent of the horrors was an eye opener and a gut turner, especially in the context of today's white supremacy movement.
After seeing Birmingham's 16th Street Baptist Church, where four little girls were killed in a 1963 bombing, and touring the park across the street where young, unarmed and peaceful demonstrators were set upon by attack dogs, water cannons and police beatings, our group of 35 visited Bethel Baptist Church of Collegeville, a neighborhood isolated by a half-dozen railroad tracks that floods and, isolating residents at times of fire or medical emergencies. The parsonage next door had been burned to the ground on Christmas night 1956, but the Rev. Fred Shuttlesworth, the Southern Christian Leadership Conference co-founder who escaped along with his family, was re-energized in leading the movement.
In a Philadelphia, Miss., we heard from two survivors of a June 1964 KKK attack – a witness to the beating of her mother and brother after a church meeting, and the daughter of a man beaten to death after a meeting as her mother watched – in the rebuilt Mt. Zion United Methodist Church. The original church was burned the night of those attacks, and that's what James Chaney, Michael Schwerner and Andrew Goodman were investigating the night they were savagely murdered by Klansman.Their bodies were buried 20 feet beneath an earthen dam and discovered only after a weeks-long search that turned up five other unidentified corpses in the Mississippi River. In Meridian, we visited Chaney's grave, on which the Black civil rights worker's photo had been riddled with bullet holes. A large metal brace had to be attached to the tombstone to prevent vandals from repeatedly overturning it. Just how much suffering did people have to endure? How could there be so much absolute hatred?
Minutes after viewing the grave, we were visited by Chaney's daughter, who'd been 10 days old when he was murdered and never met him. She offered us a strong message of forgiveness and left ius with a haunting gospel song.
In Selma the following day, JoAnne Bland – a veteran of the 1965 Selma-to-Montgomery march -- recounted the horrific violence she'd witnessed as a teen-ager on Bloody Sunday two weeks earlier, with her 15-year-old sister suffering head injuries.
Ms. Bland -- who'd been jailed "13 documented times" by the age of 11 -- had each of us collect a pebble from beside a piece of concrete near Brown Chapel AME Church, where John Lewis and Hosea Williams gathered with marchers before that march across the Edmund Pettus Bridge. "Hold that history in your hand," she said. " Because when you see injustice committed against anyone, anyone, no matter who they are, and you feel like you can't do anything? Go get that rock. Hold it in your hand. And take from it the strength of the ordinary people who stood on that rock and made history."
(Later on our journey, I clutched that stone as I watched a video in which white leaders in the 1960s professed they were not racist but said it was their own civil rights that were being robbed by nonviolent actions they were certain were masterminded by Communists.)
In silence, we walked double file across the Pettus bridge against a dramatic sunset. Along the route of the 56-mile march, we stopped at an interpretive center and learned of the tent city set up to help tenant farmers who'd been thrown off their land, where terrorists fired shots at tents in the night. We also visited the gravesite of Viola Liuzzo, the Detroit volunteer who drove drive marchers back to Selma and was murdered and then targeted by J. Edgar Hoover in an ugly character assassination campaign.
At the Rosa Parks Museum, we saw how one woman's steadfast refusal to continue submitting to an unjust system combined an organized community campaign for a 1955-56 bus boycott that ended Montgomery's dehumanizing segregation laws.
Our visits with some representatives of the Jewish communities in Selma and Birmingham gave us a sense of the issue's complexities, with members also in the crosshairs of those who wanted to keep Jim Crow in place. Yet for the victims of this incredible racist discrimination which said that an entire segment of the population was to be treated as less than human, there was absolutely nothing complicated about it at all.
The Equal Justice Initiative's Legacy Museum and National Memorial for Peace and Justice in Montgomery brought everything home -- including the inspiring courage, strength, and persistence of members and allies of the Black community who (rooted in the Hebrew Old Testament's pivotal battle against slavery and tyranny) fought, against all odds, the forces of oppression.
There, the multigenerational history of slavery, terrorism, lynchings and other extreme violence, along with segregation and mass incarceration converged as the overwhelming, multigenerational trauma it truly has been. The enormity of decades of injustice and mob violence, comparable to the suffering inflicted on the Jewish people over generations, becomes even more profound when we consider that racism, like anti-Semitism, has been ramped up in our society today.
With the recent rise in White supremacy rhetoric as well as attacks on Jews, Blacks, Asians and Muslims, along with the rolling back of provisions of the 1965 Voter Rights Act won only after massive efforts of Civil Rights actions throughout the South, it's clear we need to vigorously continue to combat oppression and discrimination in all its manifestations. And we must fight any muzzling of the history we must teach our children and relearn ourselves to wipe out bigotry and hatred.
What our pilgrimage made clear is that we need to work as one – all of us— through our voting, our shopping choices, our actions and our constant vigilance to end discrimination and safeguard democracy. Together, we are stronger than the hate that stubbornly tries to divide us.We are all connected, and we are stronger together.
Only by acting out our collective conscience to move toward true equality and economic justice can we look after one another and eradicate second-class citizenship, once and for all.
#llpje22
Please Follow the Almanac on Facebook
Check out my books, Inner Landscapes and Good Will & Ice Cream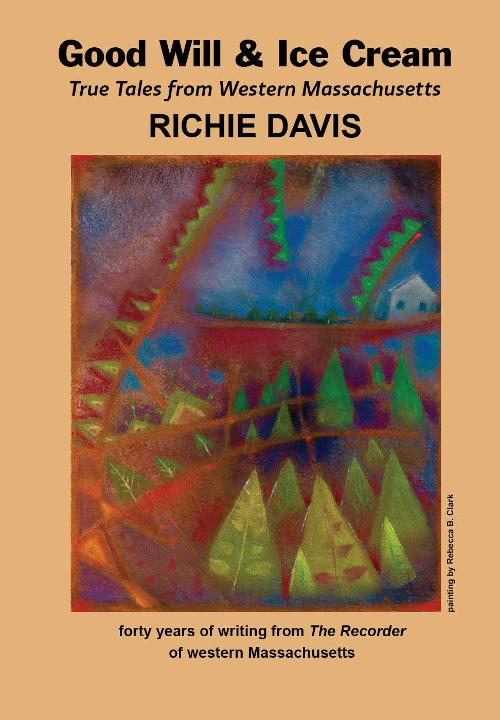 Posted: to Poor Richie's Almanac on Mon, Nov 21, 2022
Updated: Tue, Dec 6, 2022